Aksu's walnuts are well-known in China. They have the characteristics of large size, thin shell and high oil content, especially the thin and white shell. Very mellow and delicious.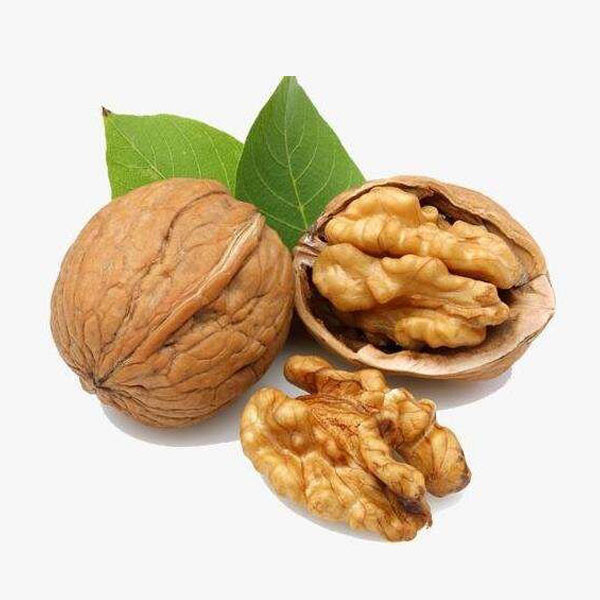 Walnut Detail Introduction
Walnut (scientific name: Juglans regia L.) is a plant of the genus Juglandaceae. Together with almonds, cashew nuts and hazelnuts, it is also known as the world-renowned "four major dried fruits". Walnuts are rich in nutrients, containing 15-20 grams of protein per hectogram, more fat, 10 grams of carbohydrates, and contain calcium, phosphorus, iron and other trace elements and minerals necessary for human body, as well as carotene, nuclear Flavin and other multivitamins. Beneficial to the human body. It is one of the nut foods loved by the common people. The shell of the walnut body is hard and needs to be broken open for consumption.
What are 33 Walnut?
33 Walnut is the main cash crop in Aksu, and Aksu has the reputation of "Hometown of Walnuts". They are characterized by their large size, thin shells, and high oil content. Especially the big one shaped like a fragrant pear has a beautiful appearance, yellow and white shell, bright yellow and plump nuts, mellow and sweet taste, high nutritional value, nourishing qi and blood, warming kidney and lung, calming asthma and reducing phlegm, nourishing blood and promoting hair growth, benefiting Brain and other functions, it is a nourishing product suitable for all ages.

What are the benefits of 33 Walnut?
1. Walnuts are rich in vitamin B and vitamin E, which can prevent cell aging, strengthen the brain, enhance memory and delay aging.
2. Walnut kernels contain linolenic acid, calcium, phosphorus and iron, which are ideal skin beauty agents for the human body. If eaten regularly, they can moisturize the skin, blacken the beard and hair, and prevent premature graying and shedding of hair.
3. Walnut kernel also contains a variety of trace elements needed by the human body. It is also an important auxiliary material for Chinese patent medicines. If you feel tired, chewing some walnuts is extremely beneficial for relieving fatigue and stress.
4. Walnuts are rich in unsaturated fatty acids. If you eat walnuts regularly, not only will it not cause blood sugar to rise, but it can also reduce the intestinal absorption of cholesterol. It is suitable for patients with hyperlipidemia, high blood pressure, and coronary heart disease. Because walnuts contain a lot of Fat can moisturize the intestines, treat constipation, and can also make emaciated people gain weight.
5. The fatty acid in walnuts is mainly linoleic acid, which is an essential fatty acid for the human body and an ideal skin beauty agent for the human body.

How to use 33 Walnut?
There are many ways to eat walnuts. They can be eaten raw or fried, or cooked with other ingredients in porridge, cold salad, stir-fried vegetables, oil extraction, pastries, candies, etc.
It is not only delicious, but also has high nutritional value. It is known as "longevity fruit" and "longevity fruit".